It's the weekend before Christmas and what does that mean? Still trying to find presents for two young children and one young adult. Nothing like waiting until the last minute...hmmm...that would be Christmas Eve wouldn't it??
Anyway....off to the stores sometime this weekend to get these things.
I decided to decorate a bit for Christmas.
This bear is supposed to be a tree topper. I think it looks nice just sitting on the countertop.
Here is the little tree I put together for Dan. There are 2 strings of lights and a lit star on top.
The little teddy bear on the left matches the tree topper above.
The glass ornament with his name and dates on it was made by a friend as part of a set of 4 that were raffled at Dan's Dreams. The woman who won the set gave me that ornament.
The angel in the ornament changes color - yellow, blue, purple, red, green, clear.
There are two other small ornaments on the right are a little snowman and a school bus.
Here is the tree and plastic two poinsettia plants, with some of Dan's toys.
I

can't forget about his jingle bells :)
So here is this weeks installment of Bloggers for Christmas.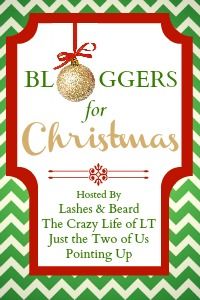 Chelsea Ingram also posted today on her blog at
www.oursonnylife.com
about her Christmas wish this year -
sharing her beloved Trek's story
. Following After Trek is available for FREE on the Kindle TODAY only on Amazon. Please follow her post to get to the link.